We combine expertise in the industry and the management consulting sectors, acquired in Western Europe. We are accustomed to collaborating with institutional investors, executives, administrators and partners of multinational professional services firms.
Thomas Le Joubioux is founder of LJ Advisory. He has 20 years of professional and international experience in the management consulting industry (Edgar Brandt Advisory (founding member) and Capgemini), in the energy industry (Engie and Petroplus) and the private equity sector.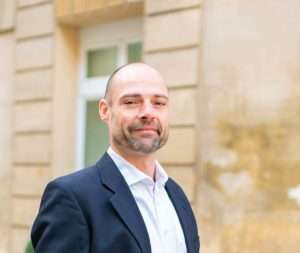 At the functional level, his experience associates key responsibilities in financial management, corporate finance consulting and investment management.
He is a double graduate at master's level, in business administration from ISC Paris and in international economics from the University of Konstanz.
He earned in 2010 the designation of the Chartered Alternative Investment Analyst Association founded the University of Massachusetts (Isenberg).
He speaks French, English, German and Spanish.